Keyless Vehicle Removal
Bud Rescue & Recovery provide a Keyless Vehicle Recovery & Removal Service. We have a fleet of 24 Streetlifter/ HIABS available at any time. These trucks can be used for:
Bailiff removals
Evictions
Vehicles with Lost or Stolen keys
Stolen and Recovered Vehicles
Vehicles stuck in Gear
Abandoned Vehicles
We cover all of London, Herts,Essex and M25 surrounding areas within 60-90 minutes and Nationwide with prior notice.
Call now to find out more on 02088689988
What if my car is undriveable?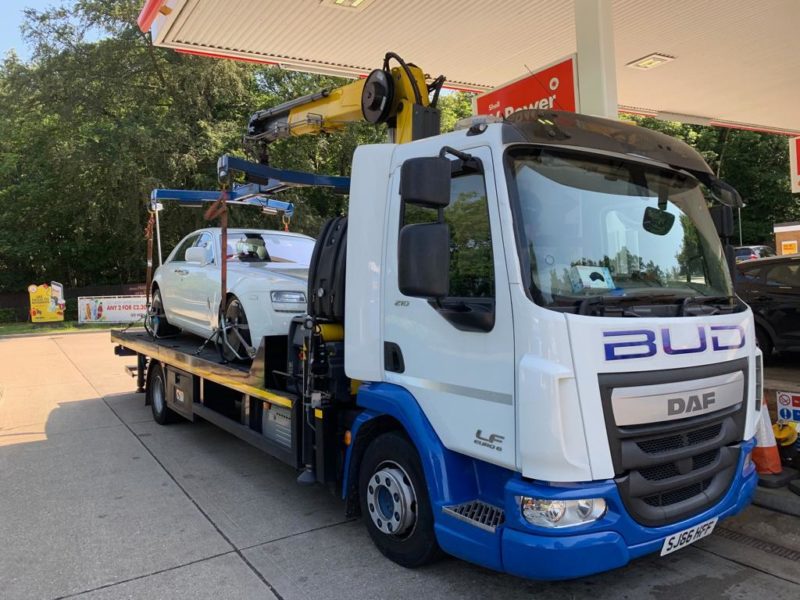 Depending on the damage to the car it is sometimes not possible to get the vehicle onto a recovery truck, however Bud Rescue can provide keyless vehicle recovery by lifting your vehicle onto one of our Specialist trucks also known as a Streetlifter.This is a damage free crane that will lift the vehicle with ease and speed. Our fleet of recovery trucks can lift and recover a range of vehicles including cars, vans, trucks and motorcycles.
Whatever the reason for not possessing your car keys, you simply don't have the keys on you, the car has broken down or been damaged to such an extent in an accident, stolen and recovered,we can lift your vehicle on to our recovery truck for a cost effective price.